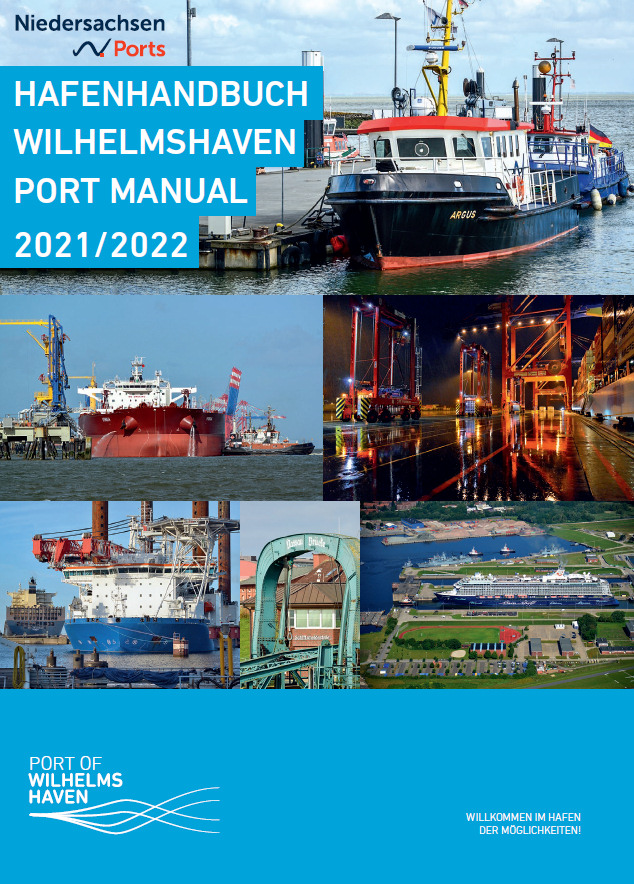 The universal Port of Wilhelmshaven can broadly be divided into two main parts - the Outer Harbour with deep-water navigation channel and the port-typical gantry cranes, and the tide-independent Inner Harbour. The port features state-of-the art quay facilities to handle bulk cargoes, containers, refrigerated cargo, food, general cargo and project cargo.
Wilhelmshaven is a central trade gateway for crude oil, petroleum, coal and chemical industries. The port has significantly contributed to ensuring energy supply security in Germany since the end of the 1950s.
Container Terminal Wilhelmshaven in the JadeWeserPort benefits from the deep-water shipping channel and the nautical advantages Germany's only deep-water container port offers. The terminal is capable of handling ultra-large container vessels that can carry over 20.000 TEU.
Port Manual Wilhelmshaven 2021/2022 (PDF, 10 MB)